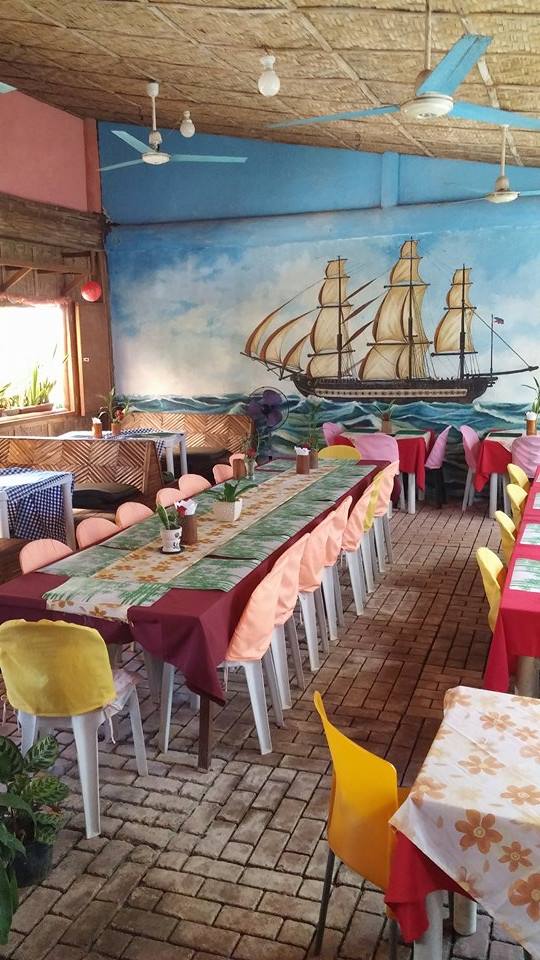 Visit The Captain's Place Restaurant just a short distance away from the Hotel for excellent food, both Filipino and International foods.(we provide a free shuttle service for guests)
Take a look a see how warm and inviting it is.
WE are SORRY TO INFORM YOU, that Rosita's Native Restaurant was seriously damaged in the typhoon "Yolanda" however they have relocated nearby and we now have a new service here at Dona Marta so you can order food and beverages and they will be served in your room, or at the new event dining room overlooking the beach and ocean whatever is your preference.

.
How about taking a boat tour around the islands of St. Peter & St. Paul or the An-An mountains to view the coral reefs and colored tropical fish. You can order a special Picnic Lunch or just a merienda from your room attendant

Spend an evening in one of the nearby KTV Bars. Or try the "Sunset Boulevard" night club in Hinunangan

Explore the caves in the nearby mountains.

Activities on the beach include volleyball, sunbathing, skim boarding, snorkeling and canoeing.